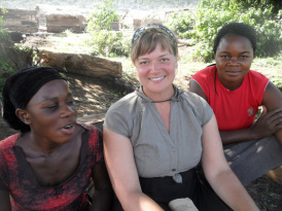 Ever since I was a young girl - diving into the murky waters of a neighborhood pond, dangling my legs over a bouncing boat on Lake Erie, or catching my reflection on the oily surface of the once ablaze Cuyahoga River - I have been fascinated by the interconnections between humans and aquatic environments. Today those early desires for discovery have given way to my current passion for conducting scholarly research and teaching on the cultural, historical, and ecological intersections between land and sea, and gender and sustainability.
An anti-apocalyptic politics runs throughout my work. I focus analytic attention on emergence and not emergency, on persistence and transformation rather than collapse and extinction. For me, this is the most productive way to envision futures that are informed by histories of social and ecological change, but not limited by the same assumptions and conceptual frameworks that brought about the social and ecological challenges – even crises – that motivate the need for sustainability considerations in the first place.
Throughout my doctoral studies at the University of Michigan's School of Natural Resources and Environment, I extended this curiosity to Africa's largest lake (known to English speakers as Lake Victoria), where I have been conducting fieldwork since 2007.
As a Postdoctoral Associate with the Program in Agrarian Studies at Yale University for the 2014-2015 academic year, I worked to transform the dissertation into a book (still in progress). Now an Assistant Professor in the Department of Anthropology at Purdue University, I bring my enthusiasm and fresh perspectives into my classroom.
I have worked professionally on fisheries issues for the Marine Fish Conservation Network, the National Oceanic and Atmospheric Administration's Great Lakes Environmental Research Laboratory, and the Blue Ocean Institute. I hold a Ph.D. in Resource Policy and Behavior and a M.S. in Environmental Policy and Planning from the University of Michigan's School of Natural Resources and Environment, and a B.A. in International Political Economy from the Colorado College.
---